A Quick Chat with DTS about Blu-Ray
A few weeks ago we got the chance to put a few questions to Anthony Wilkins, Director of Marketing for the European division of DTS, that rather well known digital technology company responsible for delivering the multi-channel lovelyness we have enjoyed both in the cinema, and on DVD.
With the next generation technology now firmly cemented as being Blu-ray, now seems a good time to look at what DTS have to offer over Dolby audio, and see if it has anything else in the pipeline for the future.
Q. What is DTS HD Master Audio, and what does it offer the Blu-Ray consumer?

It is a new audio codec that can deliver up to eight channels of surround sound audio that is identical to the studio master, essentially perfect audio. This incredible sound quality in combination with 2 additional discrete audio channels delivers an immersive effect on the listener.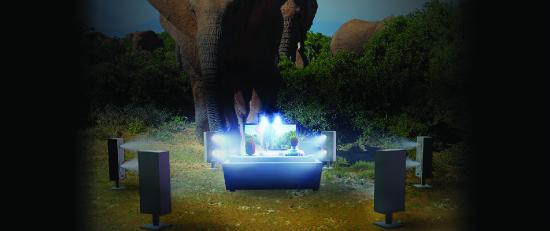 Q. How does DTS HD Master Audio compare to Dolby TrueHD? Does it offer benefits over Dolby's existing lossless system?


They are similar in sound quality, however DTS-HD Master Audio has a number of advantages. First, a DTS-HD Master Audio soundtrack takes up less space on a BD disc than competing formats. This allows the content creator to dedicate more space to the video codec (delivering better picture quality) or adding more interactive features.
Second, DTS-HD Master Audio always contains a DTS Digital Surround "core" that is compatible with all existing DTS-featured home theater products. This DTS Digital Surround Core will play back at over twice the resolution of the competing system. DTS-HD Master Audio also has an exclusive feature called "7.1 Speaker Re-mapping".
There currently is no agreed-upon standard for 7.1 speaker layouts. In an instance where the consumer's 7.1 speaker layout differs from that used by the sound mixer, DTS-HD Master Audio uses sophisticated techniques to re-map the sound.
Q. Will existing owners of home cinema equipment need to upgrade their amps to take advantage of this new audio format?


Not necessarily. Many of the new Blu-ray Disc players, most notably the Sony PS3 have the ability to decode 7.1 Channel DTS-HD Master Audio inside the player. In this case, the decoded signal can be sent to an existing A/V Receiver over an HDMI connection. Of course, the AV Receiver would need to have an HDMI input, and of course 7.1 channels to get the full effect.
Q. Are new sound systems likely to be much more expensive than existing equipment that supports DTS?
There are name-brand AV Receivers currently available for as low as
$599 / 380 Euro / 304 Pounds, which is actually about the average selling price in the category. We anticipate even seeing lower priced AV Receivers and Home Theater packaged systems introduced in the 2nd half of the year.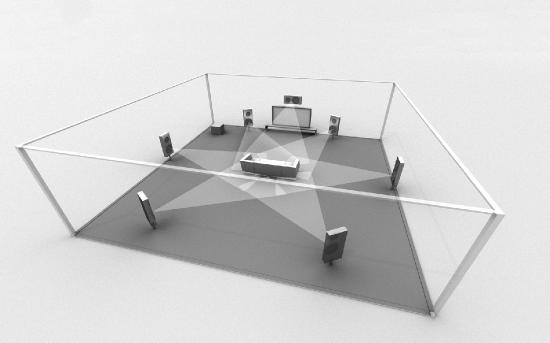 Q. Are there any systems available to buy now that include DTS HD?

There are currently multiple AV Receiver models available from Denon, Onkyo, Marantz, Pioneer, Sony, and Yamaha. You can get an up to date listing on our web site:
www.dts.com
Q. How much more space on a Blu-ray disc does a DTS HD take up in comparison to Dolby TrueHD, and the original DTS audio tracks?


There is a significant space advantage in using DTS-HD Master Audio + DTS Digital Surround core versus other lossless+ legacy formats.
The actual "bit budget" varies by soundtrack, and is dependent on the the source material, number of channels, bit depth, and sampling frequency. DTS-HD Master Audio takes up slightly more space than DTS-HD High Resolution Audio. The space differences are so small, that most movie and music creators are choosing to go with DTS-HD Master Audio soundtracks.
Q. Does DTS have any interest in extending its sound technology beyond cinema settings? Such as internet streaming, gaming or video on demand technology?

We have recently introduced a new technology, DTS Surround Sensation, that can deliver a surround sound effect from PCs and Laptop computers. So we have already expanded beyond the traditional Home Theater. You can expect to see new DTS technologies in all phases of the digital entertainment space.