Anime Review Roundup
So there you are, an anime company exec, who has just made a purchase of a particularly delectable licence. It isn't the sort of news you just let out into the wild, you want to build it up, get some buzz going, and save it for a mass fan conglomeration like Amecon. Then a retailer gets a little previous with his pre-release dates and lets the cat out of the bag. Anyway, it looks like MVM will be bringing Geneon's
Daphne in the Brilliant Blue
to the UK this winter, as evidenced by these listings at
Play
. It's an anime set in a future world where global warming and rising sea levels are taking place. It's a world where a worthwhile career for a young girl is in the ocean. So plenty of anime girls in skimpy bathing costumes. Set your fan service alarm clock for November.
Later this month, Manga Entertainment are releasing the alchemy infused shonen action show,
Buso Renkin
, and to give you just a taster of what is to come, they have unleashed a set of trailers on the world.
Clip 1:
High Res
,
Low Res
Clip 2:
High Res
,
Low Res
Clip 3:
High Res
,
Low Res
Clip 4:
High Res
,
Low Res
There will be a review to follow on this site in the next few weeks.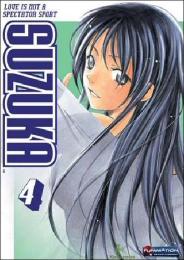 Last week got off to a good start when I reviewed the fourth volume of
Suzuka
. The love lives of a couple of teenage athletes don't really amount to much in this sweet little drama series, but I've been appreciating how Suzuka keeps on the light and easy side of teen angst and melodrama. It occupies the same sort of place in anime that Neighbours does in the soap opera pantheon. It's comfort food that I'm finding quite delectable, and see if this volume sours my appetite by clicking away.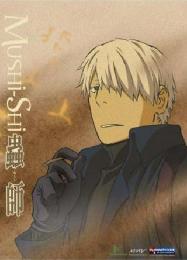 It got even better on Wednesday when I got to review
Mushi-shi: Volume 5
. Words are insufficient to describe just how good this series has been until now. It's an episodic supernatural series that takes what the Japanese do so well, spooky little tales of creepiness that get under the skin, then gives them a sympathetic presentation that speaks heavily of nature and man's place in the grand scheme of things. It's gently paced, painfully beautiful, and rapidly shaping up to be one of my favourite anime of all. See if Volume 5 keeps up the already lofty standards.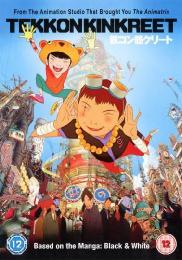 It was something of a bumpy landing on Friday, when I finally got a look at last year's
Tekkonkinkreet
. When the Yakuza want to move into, and reshape a section of town that is happily stuck in yesteryear, all that stand in their way are a couple of delinquent children with amazing powers named Black and White. Their personalities are true to their names, and as the stakes are raised, they find their friendship tested. Tekkonkinkreet is remarkable as an anime where a Western director led a Japanese animation house to bring his vision to the screen. Read more by clicking the link.
Revelation release Mushi-shi: Volume 5 and Suzuka: Volume 4 on the 18th of this month. Tekkonkinkreet is released by Sony Pictures and is available at all reputable retailers, and some disreputable ones.