Anime Review Roundup
This week there has been some anime news in the UK, which makes a change. It's a rare enough occurrence that when it happens it's worth mentioning. There is anime, on at the cinemas. You get to see Japanese animation 50ft high, or 50 inches depending on your multiplex. Manga Entertainment bring
Origin: Spirits of the Past
to UK screens. Gonzo's first theatrical feature started a limited run last weekend, which means it'll be finishing its run right about now. Still, keep your fingers crossed and check your local listings, or make the trek all the way to London, and see just how much it isn't a Ghibli film. If you miss it, Manga will be releasing the DVD later this summer. While it was brand new anime in the cinemas, it was anime from yesteryear on DVD for me last week…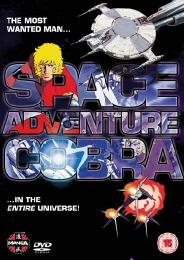 On Wednesday, I had a feast for the eyes in
Space Adventure Cobra: The Movie
. A cross between Star Wars and Barbarella, with a hint of James Bond, this 1982 anime feature turned out to be a classic piece of sci-fi hokum, with Amazon Women, although sadly not on the moon.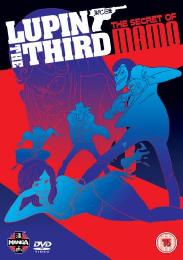 I rounded off the week with Sunday's reviewing of the first Lupin film,
Lupin the Third: The Secret of Mamo
. This took me further back in time to 1978, and the master thief's first theatrical outing. Lupin is a Japanese institution that stretches back to the late sixties, based on a French institution now over a hundred years old. With that much pedigree (and Miyazaki's Castle of Cagliostro as the most well known of the Lupin films), The Secret of Mamo had a lot to live up to. Find out how it fared by clicking the link.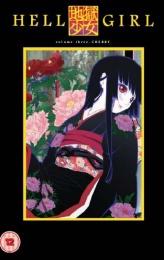 We would have remained trapped in the flared trousers of time, but at the last minute David Beckett drew us back into the Internet Age with his review of
Hell Girl: Volume 3 - Cherry
. Imagine a website where you could commit your foes to eternal damnation courtesy of the Hell Girl. It isn't as simple as just point and click though, and in volume 3 it gets really complicated. David finds out just how complicated in his review. Just click on the correct link, the one without 666 in the url.
Space Adventure Cobra: The Movie, and Lupin the Third: The Secret of Mamo both come out on the 4th August. You'll have to wait until the 18th for Hell Girl. And you'll have to wait until next week for the next instalment of the catch up blog. See ya!