Review of Star Trek: Insurrection
Introduction
So what is it about the odd numbered Star Trek movies ? Typically they have been the least popular in the series. Does Insurrection, the 9th Star Trek film, break away from this pattern ?
Well, I`m not going to tell you yet, you`ll have to read on and find out.
This is a Star Trek film, but you don`t really need too much knowledge of the franchise to sit down and watch this as it`s quite self-contained.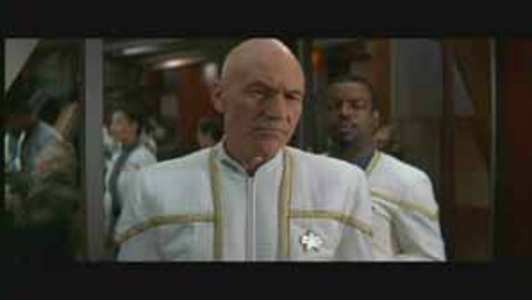 Video
Presented at 2.35:1 anamorphic, the picture is excellent almost all the way through the film.
There are big space battles to cope with (lots of blacks, stars, photon torpedoes and phaser fire flying around.) And there are also the quieter, more serene scenes on the surface of the planet. The mountain scenes look particularly impressive.
Maybe it is a little bit soft in places, but it is still a very good transfer.
Being Star Trek, there are plenty of special effects involved too, and these are as you would expect for a modern film.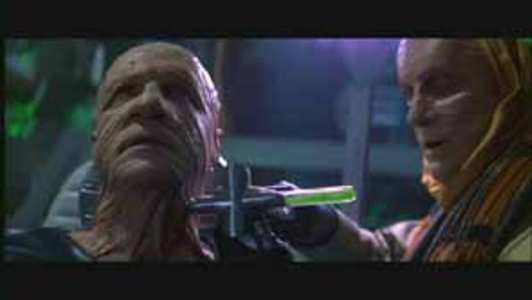 Audio
High scores here too. A good DD5.1 track, with all channels doing their bit. Phaser fire flying around, lots of subwoofer rumbles, and plenty of good clear dialogue from the centre channel.
This is how Star Trek should sound!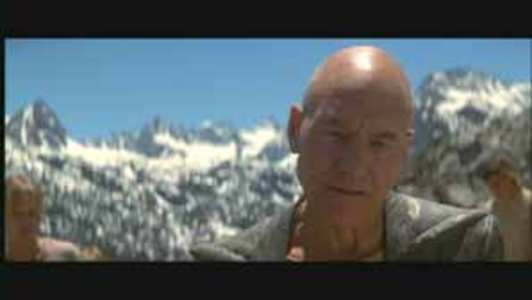 Features
Good visuals, great sound, so far so good. Until we get to the extras.
Yes, there are some extras. But they are very poor. A short teaser trailer, a longer normal trailer, and a behind the scenes featurette.
It was getting late when I had finished the film, so I didn`t think I`d get round to watching the featurette until another time. I started it running only to find that it was a mere 5 minutes long !!!!! Just an extended trailer. Probably the only interesting thing is that you get to see Brent Spiner (Data) sans make up. And that`s not exactly the height of your day is it?
Must try harder with the extras Paramount!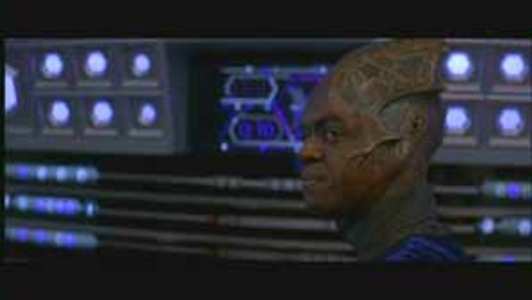 Conclusion
Ok, I`m a Star Trek fan, but no Trekkie. And at times I thought that the ninth film would break the "odd is bad" mould. And at times it does. But then it lets itself down again.
Perhaps it`s the sometimes overly self-indulgent directing of Jonathan Frakes (who just happens to be the number 2 ranked character on the ship). The attempts at slushy love scenes with Troi just didn`t work at all, and then when he`s piloting the Enterprise using what looks like a Quickshot II joystick from the 80s it just seems that he`s trying to be the big hero.
There are some "classic" Trek moments here, Captain Picard being romantically involved with someone from the planet just harks back to the days of Kirk. F. Murray Abraham is a very good villain, not quite a Khan, but still good.
So in summary, not a bad film, but I was expecting something more, and it did seem to let itself down in places. Audio and video-wise - a good DVD. Obviously worth a rental for fans, but non-fans might be pleasantly surprised too.